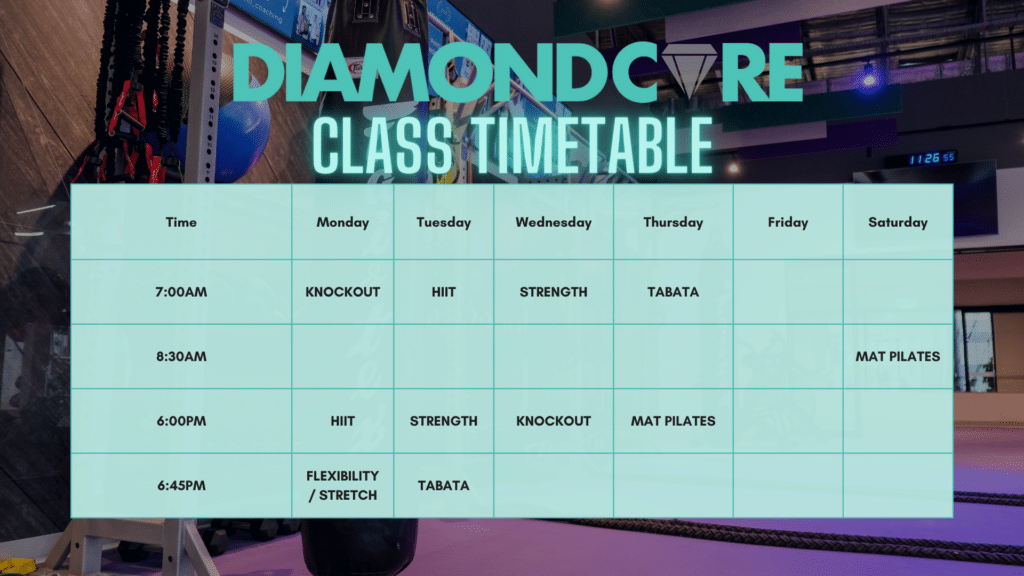 Claim your 5 FREE Class Pass below!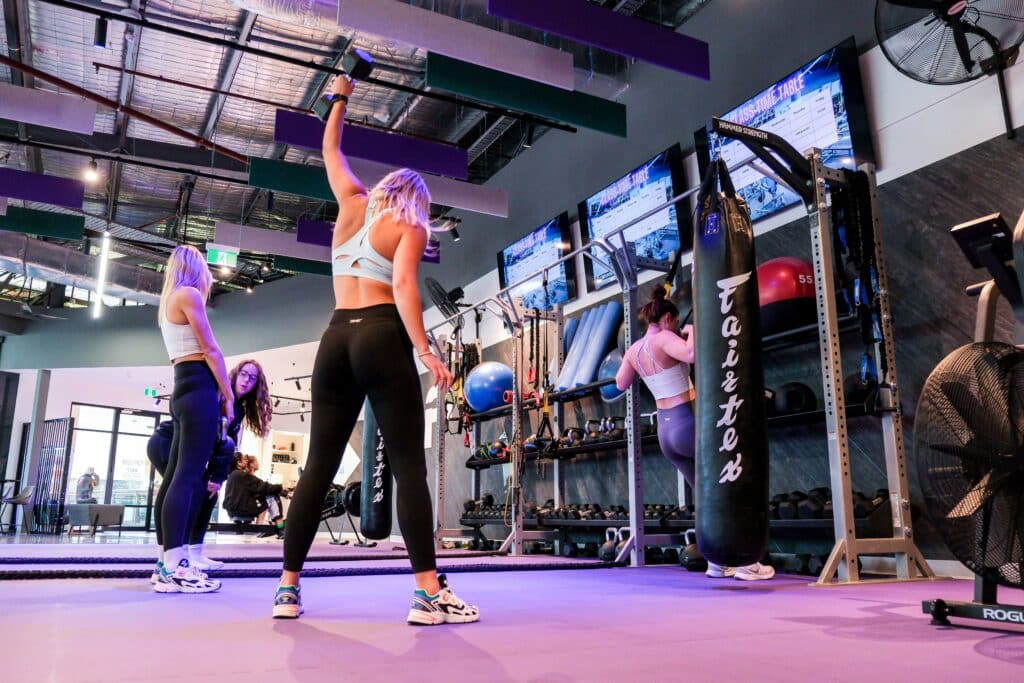 Get Fit And Healthy With Gym Classes
No matter what your level of fitness is, Anytime Fitness Knox has a range of gym classes we know you'll love.
We don't care how old you are or how long you've been doing this—our qualified group instructors are ready to make you sweat!
Our gym classes are designed to help you fall in love with exercise and achieve your health and fitness goals faster.
Anytime Fitness Knox | The Best Fitness Class Near Me
Here are the classes we offer at Anytime Knox:
HIIT
TABATA
Strength
Knockout
Stretch & Flexibility
Mat Pilates
So how can a fitness class like the above help you?
Let's take a look.
The Best Gym Classes In Knox Are Waiting For You
Here are your options:
HIIT
High-Intensity Interval Training (HIIT) is your secret weapon in achieving effective, time-efficient workouts.
As the name suggests, this gym class involves quick bursts of high-intensity exercises followed by short rest periods.
HIIT group fitness classes at Anytime Fitness Knox are designed to give you an all-round workout that targets various muscle groups.
Our certified trainers will guide you through an adrenaline-pumping routine that maximises fat burning and enhances cardiovascular health.
Regardless of your fitness level, our trainers adapt the exercises to ensure everyone can partake and challenge themselves.
So, if you're looking to break a sweat and push your limits, our HIIT class is just the ticket!
TABATA
Tabata is one of the ideal gym classes if you're short on time but still want an effective workout.
This high-intensity interval training style workout includes eight sets of fast-paced exercises, each performed for 20 seconds, with a brief rest of 10 seconds in between.
This group fitness class is suitable for all fitness levels, so don't be intimidated – your 100 per cent may or may not be the same as the person next to you!
Reserve your spot now!
KNOCKOUT – BOXING CLASSES
Knockout Boxing is an enjoyable workout that consists of 3-minute rounds with a 1-minute rest period.
This means you give your all with the combos learned in the session, interspersed with bodyweight exercises that provide a killer workout.
It's a great way to improve your cardiovascular fitness, agility, and hand-eye coordination, and is one of the gym classes you're bound to get hooked on.
CORE & BOOTY
Blame it on JLo. Or the Kardashians. Whatever the reason, a strong and fit booty is all the rage!
And so we've got just the gym class to get you there: JFIT Core & Booty, the ultimate workout to build definition in your core and glute muscles.
This session includes six stations with five sets per station, using both body weight and free weights for added resistance.
The varying work times create an intense workout that targets your core and glutes from all angles, leaving you feeling strong and toned.
STRENGTH
The Strength gym class at Anytime Fitness Knox will help you build muscle, increase power, and improve endurance.
Through a combination of weight and resistance training exercises, you'll engage various muscle groups, enhancing your overall body strength and toning your physique.
Guided by our skilled trainers, you'll learn the correct technique to lift safely while maximising your workout.
With each session, you'll be pushing your personal boundaries and testing your limits in a supportive and motivating environment.
Whether you're a seasoned weightlifter or a beginner looking to increase your strength, our Strength group fitness class provides an encouraging space for you to work towards your fitness goals.
STRETCH AND FLEXIBILITY
Our Stretch & Flexibility class is the perfect counterbalance to our more intensive gym classes.
This class focuses on lengthening the muscles, improving mobility, and reducing muscle tension.
Our trainers guide you through a variety of stretching exercises, helping you to improve your flexibility, increase your range of motion and enhance your posture.
But don't be fooled into thinking this is an easy class – flexibility training is a vital component of overall fitness and requires patience and consistency.
Suitable for all fitness levels, Stretch & Flexibility is a fantastic class to incorporate into your routine to promote balance in your fitness regime and help your body recover from other high-intensity workouts.
Claim your spot in one or many of the above gym classes today – enquire now!
Gym Classes In Knox Near Me
If you're ready to get fit and find yourself wondering: "Where is there a gym with classes near me?", then rest assured (in between workouts, of course!) that we have you covered at Anytime Fitness Knox.
We love changing the lives of members with our unique gym classes and would love to add you to this growing list.
So call us now at 0423 479 553, and let's get you into the shape you deserve.
See you at Anytime Fitness Knox!